Stonecrop Cardi and Stonecrop Pullover
We are so excited for this year's Rhinebeck Sweater collaboration! We had so much fun with last year's Throwback Sweater that we couldn't wait to work with Andrea Mowry and Kate & Rachel of Spincycle Yarns again. This year, Andrea used our Domestic Fingering along with Spincycle's 'Dyed In The Wool', and we absolutely love the result! Both yarns are 100% sheep to skein American wool and they play perfectly together in Andrea's stunning design.
Click here to download the pullover pattern and here to download the cardi pattern !
Click the link here to shop the exclusive colors created by Spincycle Yarns for the Stonecrop, and click here to shop all the beautiful Dyed In the Wool colors!
Our Dyed-to-Order Domestic Fingering will ship in 1 to 2 weeks. We also have a great selection of one-of-a-kind colors that are ready to ship; see the links below!
We've seen some gorgeous Stonecrop test knits popping up in our Instagram feed. Here are some of our favorites…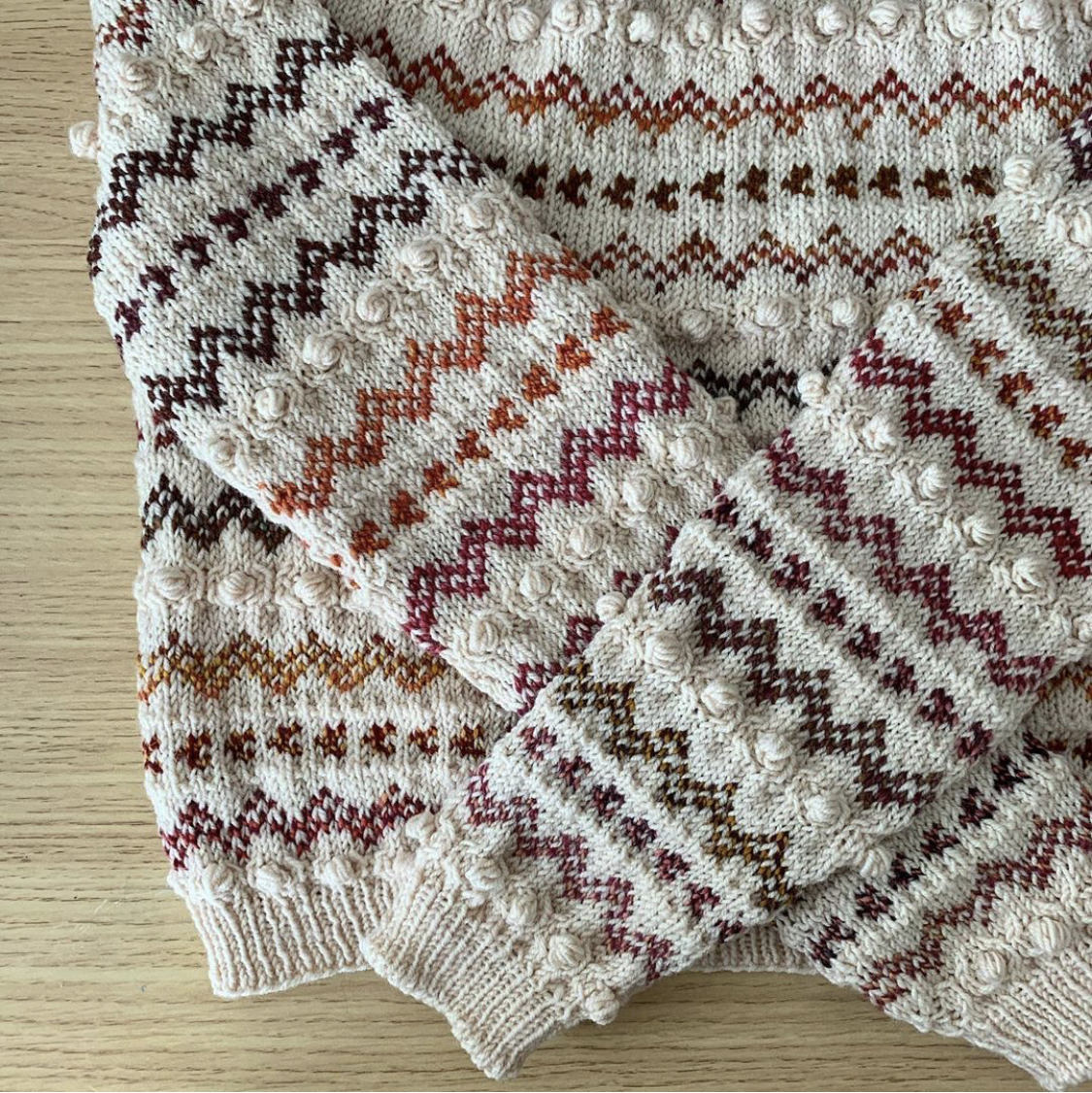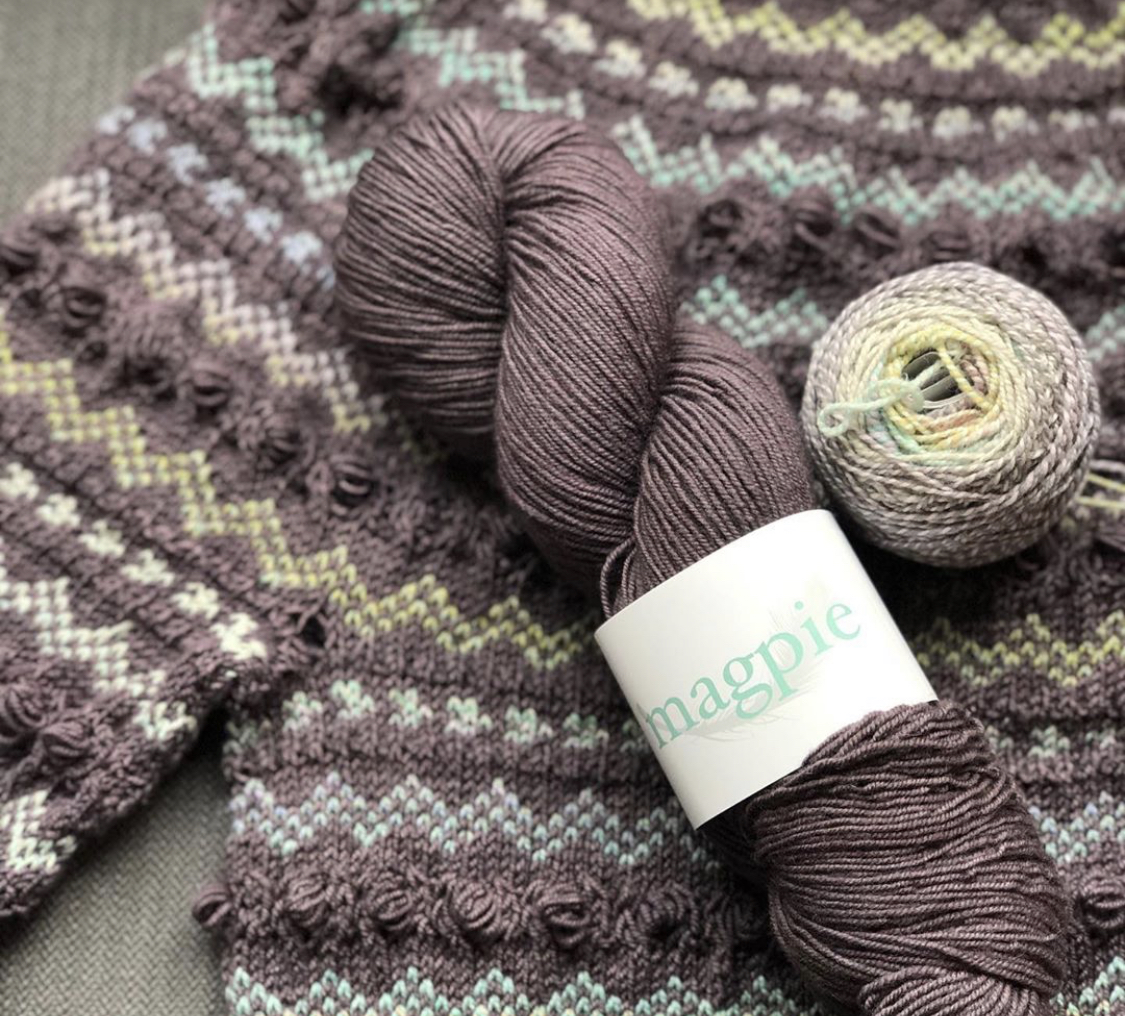 We absolutely love mixing our Domestic Fingering and Spincycle's Dyed in the Wool and encourage you to create your own one-of-a-kind combinations. If you're not able get your hands on Dyed in the Wool, check out some of the fun combos we've created with our Domestic Fingering to get you inspired.
Click the Magpie Domestic Fingering links above to shop!